Our past productions
Titles in orange have a clickable link to see photos of the production.
May 2008
My Fair Lady
November 2008
Not Now Darling
May 2009
Hay Fever
Nov 2009
It Runs in the Family
Dec 2009
A Celebration of Christmas
(in aid of The Eve Appeal in memory of Angie Trew)
June 2010
A Midsummer Night's Dream
(Shakespeare-on-the Green)
November 2010
Deadly Nightcap
May 2011
Oklahoma!
November 2011
See How They Run
February 2012
An Enchanted Journey around the world
(poetry and music evening in aid of Queen Victoria Hospital)
May 2012
Lord Arthur Savile's Crime
December 2012
20th Anniversary Review
June 2013
The Merry Wives of Windsor
November 2013
Make Way For Lucia
May 2014
Carousel
November 2014
There Goes The Bride
May 2015
Fatal Encounter
November 2015
Victorian Christmas Evening
February 2016
Cinderella
August 2016
Radio Play
November 2016
Glorious
June 2017
Sand Castles
November 2017
A Woman of No Importance
May 2018
Calamity Jane
November 2018
Relative Values -Programme via link below
May 2019
The Happiest Days of Your Life
Programme Happiest Days of Your Life
November 2019
Comfort and Joy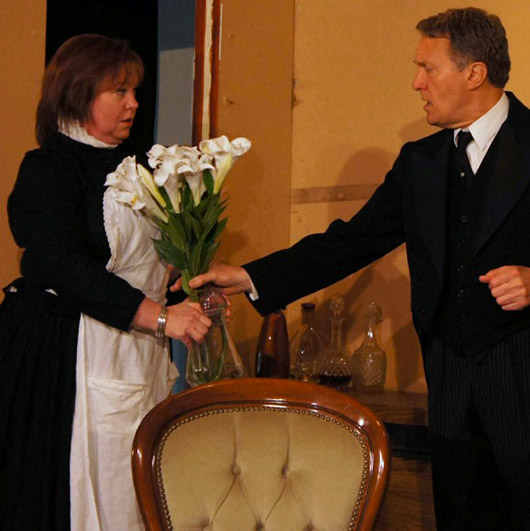 May 2012
Lord Arthur Savile's Crime by Constance Cox.
This very funny play, which is set in the 1890s, is based on the short story by Oscar Wilde.